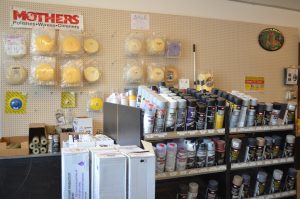 Custom Color Matching for all Paint applications including:
Sign companies
Powder coating companies
Window and door companies
Do it yourself projects
Professional auto paint results from an aerosol can that sprays like a spray gun. Thanks to new technologies you can  achieve great painting results with an aerosol can that is formulated to match the exact color of the original factory applied coating.  This is perfect for use on all OEM paint surfaces.
The aerosol auto paint creates a wide jet of spray much like a spray gun, with minimal overspray the continuous pressure and small particle create an even deep paint luster.
We carry 2k aerosol paints for a single-stage solution, with two products in one. Our 2k paint products contain paint and activator/hardener. We carry 1k aerosol that contains just the paint. you will need a separate clear coat application that may provide a more durable finish than the integrated option.
We can do custom color matching of almost anything in basecoat and enamel and custom matching of SEM vinyl and leather dyes for the interior of your vehicle.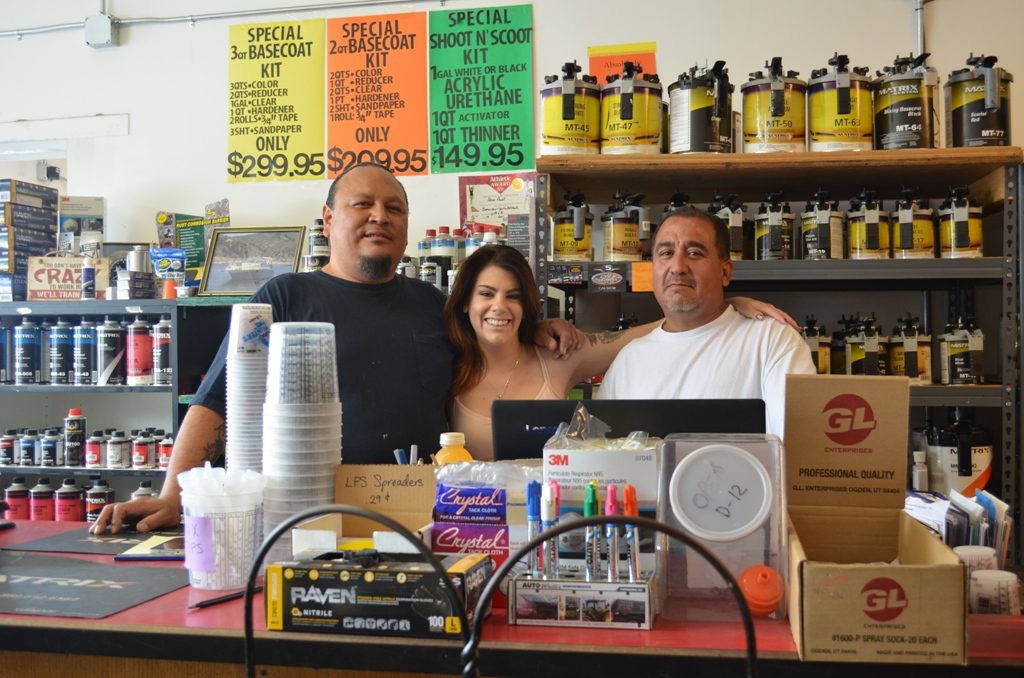 Our Premium acrylic enamel and urethane enamel automotive Paint is
Easy-to-use
Top-quality
Quick-drying
OEM and custom color matching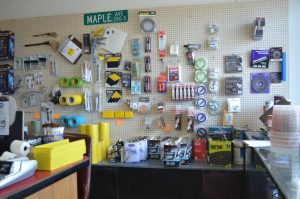 We carry the following automotive paints and they can all be put into aerosol cans
Matrix
Wanda
Dimension manufactured by Sherwin WIlliams
Matrix, Dimension and Wanda are automotive mixing systems that we carry. Paint with Pearl is a custom flake and pearl company whose products we carry. They can be used with our paints and many other applications. Color shift or chameleon pearls and thermochromic pearls are different in that chameleon changes color as the angle of light hits it.  Color thermochromic goes from solid to clear basically with temperature change.
Our Trained Professionals are always available for product and application consultation and advice.